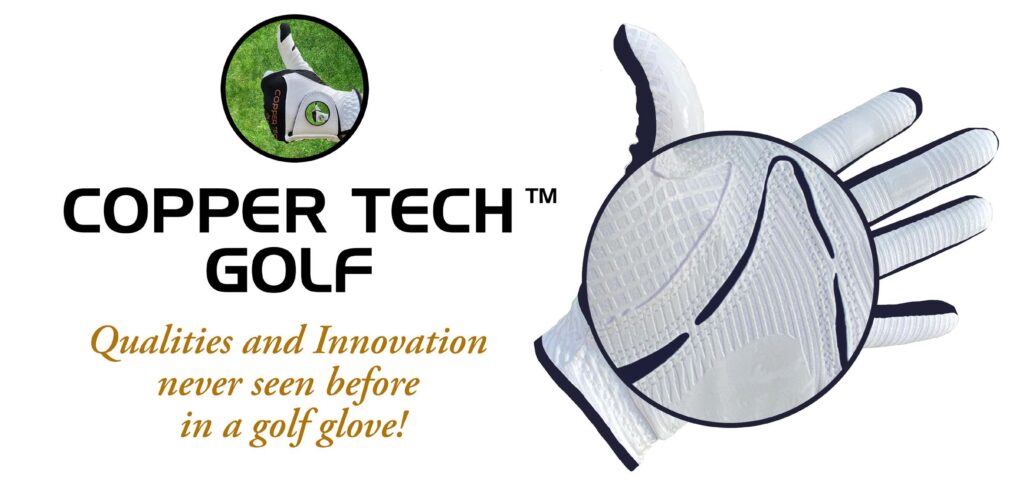 EXCITING NEWS!!!
Technology has finally produced a golf glove to hand golfers the opportunity to raise their game to an exciting new level!
This amazing new glove offers golfers so many amazing qualities that it is destined to change the golf glove forever!
The qualities include:
Better extra grip – The non-slip patented spider weave silicon technology enables golfers to maintain a better grip of the club throughout their swing enabling them to grip the club more softly with less tension which provides them with more feel and improves slip resistance even in wet condition. This is most beneficial
Excellent durability – The non-slip spider weave technology also reduces wear and gives the gloves greater durability and our feedback indicates that they can last up to three longer than leather gloves. This makes them both beneficial and cost-effective.
Form fit comfort – Each glove is made with form flex technology designed with a compression fit so that one size fits almost all although extra small and extra large gloves are available for those with unusually small or large hands. The form fit ensures the gloves maintain their initial size throughout and unlike leather gloves do not stretch. This also makes them most long-lasting and very cost-effective.
Copper-infused technology which soothes hand pains/problems such as arthritis  – The medical study we conducted and our feedback confirms that the copper-infused technology helps greatly those who have hand problems which make golf difficult and painful
Great value for money – Our retail price is in line with other premium gloves, this mean you get great value for money considering just how long the gloves last and all its other amazing and innovative qualities to help you improve you game.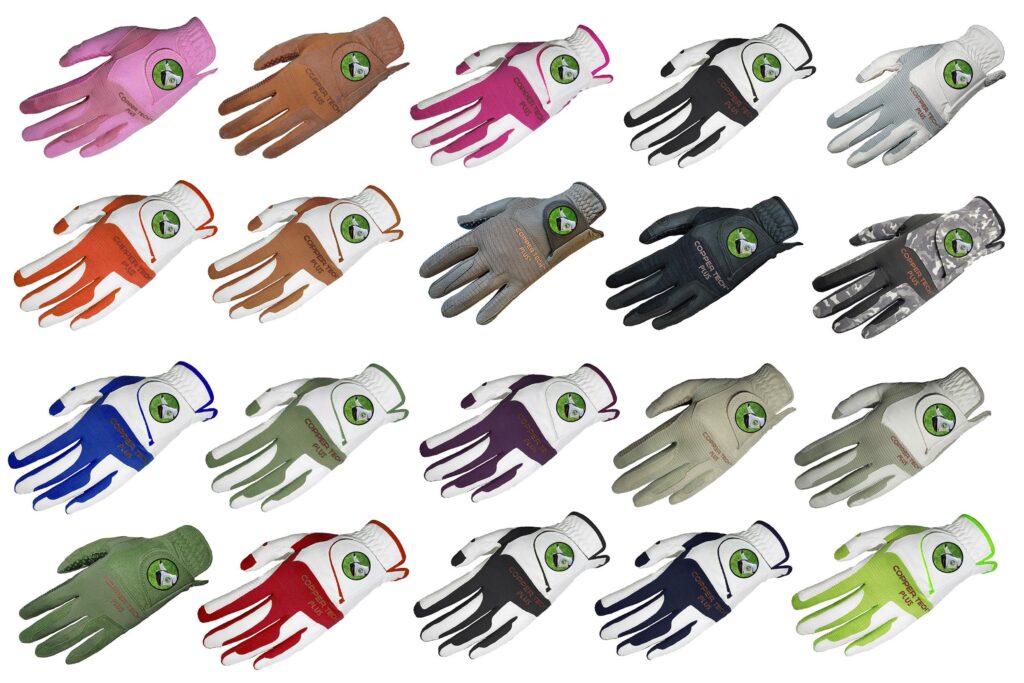 The custom-fit qualities of the Copper TechTM gloves help to ensure that the gloves will fit your hands perfectly and maintain its size throughout. Copper Tech's one size fits most hand sizes except those that are small or extra large. If you are already wearing golf gloves then the following sizes should work for you:
LADIES
Small – Ladies XS
Medium – Ladies One-size
Large – Ladies One-size
X-Large – Try Gents One-Size
GENTS
X-Small – Try Ladies One-size
Small – Gents One-size
Medium – Gents One-size
Large – Gents One-size
X-Large – Gents X-Large
XX-Large – Gents XX-Large
You can find more information on the Copper TechTM gloves by going to https://coppertechuk.co.uk/